New ways to 5-a-day
Forget sad salads, these hearty bakes and modern dinners pack in the vegetables and pulses for healthy meals you'll want to cook again and again.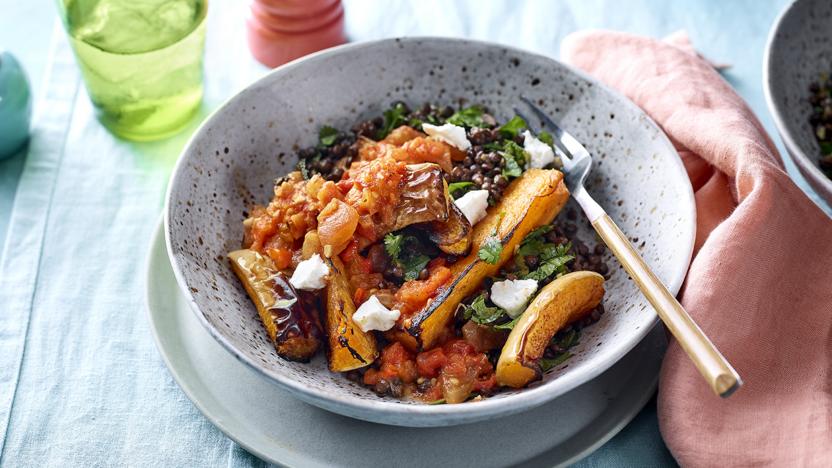 by Seema Pankhania
Seema's veg-tastic main is packed with nutrients and fibre! This is a great way to turn leftover squash or pumpkin into a tasty meal.
Each serving provides, 592 kcal, 49g carbohydrates (of which 17g sugars), 31g fat (8g saturated fat), 21g protein, 15g fibre, 0.71g salt.
Main course