Main content
15 albums that define 1997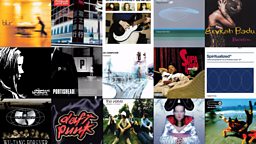 But which year from the 90s saw the best albums released?
After weeks of tough debate back in 2017, the 6 Music team narrowed down the creme de la creme of 1997's finest albums into this list of 15 of the best - including classics from Radiohead, Blur, Bjork, The Prodigy, Portishead and more.
Take a look at some of the most seminal records from 1997 below...
From 90s indie and Britpop to drum & bass and rave - there's plenty to explore in these special 6 Music 90s mixes.
Discover 6 Music's special Escape season, transporting you back to the 80s, 90s, and 00s, sailing you away to the Desert Island Disco, and navigating around the Happiness Map. Plus, find out which BBC News presenter has provided us with a special drum and bass mix...
Björk - Homogenic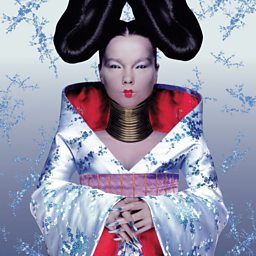 Ian Sadler: Music discovery for me in 1997 meant time spent in student houses with newfound university friends, exploring each other's record collections. Our soundtrack was standard mid-90s indie, with long players from the usual suspects of Oasis, Blur, Radiohead and Pulp enjoying universal nods of approval. But one artist proved divisive.
It transpired that my otherwise well-rounded new best friends didn't share my enjoyment when a Björk CD was placed on the stereo. Of course this was a major failing on their part that I did my best to correct. The Björk poster that already adorned my wall was moved into a more prominent position, NME articles explaining her greatness would be handed over for consumption, and most importantly the rotation of her records upped when I was playing DJ for the evening.
I'd first fallen for Björk after taking a punt on 1993's Debut, my only previous exposure to her when The Chart Show gave a few outings to the video for The Sugarcubes' Hit a year or two earlier. Our relationship grew stronger with 1995's Post, but 1997's Homogenic sealed the deal for me, and was where my Björk love peaked. Embracing more electronic sounds and working with producer Mark Bell for the first time, beautiful soundscapes were created and the whole record feels suitably epic. Ten amazing tracks that flow effortlessly together from a time when albums were still listened to in full. Even now revisiting the album for the first time in too long, I feel slightly exhausted by the time l reach the end.
My Best of 1997 mix tapes had heavy Björk representaton. Standout tracks were the state of emergency proclaiming Joga, the evocative Bachelorette, and the stunning closer All Is Full of Love, whose accompanying video can lead a grown man to cry over robot love.
Sadly I never really convinced my student pals of the error of their ways. Even now I feel they should find some time to turn off the lights, close their eyes, pop Homogenic on the streaming service of their choice, sit back and escape to the magical world summoned up by the album.
While later efforts offered further experimentation and development of the Björk sound, we sadly started to grow apart, a new life of work and family giving me less time to devote to her greatness. 20 years on from Homogenic, a reunion is overdue.
Blur - Blur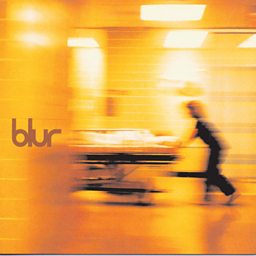 Paul Stokes: Blur might have claimed victory in the chart battle of 1995's great Britpop showdown – their single 'Country House' went to No.1 ahead of Oasis' 'Roll With It' – but there was a sense among admirers and detractors alike they lost the war when it came to the subsequent albums. The Gallaghers' (What's The Story) Morning Glory? took the scene's retro leanings into timeless territory, while Damon Albarn and co.'s The Great Escape was occasionally guilty of nudging it towards caricature.
Singed by that experience – not to mention the spotlight of chart topping fame – if the simplicity of making the fifth album of your career eponymous wasn't hint enough, ahead of its release Blur spoke about the need to return to a rawer, less elaborate form of songwriting as they embraced the influence of lo-fi American fuzz merchants like Pavement. Yet (as the title also suggests) Blur is no retreat from being Blur.
Slacker guitars, taut drums and booming basses were co-opted, but they augmented rather than replaced the band's DNA. 'Song 2' might be the crunching anthem that finally won Blur acclaim in the States, but it's a quirky, poppy re-imaging of grunge; 'Death Of A Party', 'On Your Own' and 'Look Inside America' were all melancholic and purposely frayed at the edges, but each was underpinned by Blur at their melodic best, while the near-spoken word 'Essex Dogs' even allowed Albarn room to scratch his storytelling itch. With 'You're So Great' marking guitarist Graham Coxon's first lead vocal on a Blur album, rather than stripping everything back to basics this static-drenched escape from a potential artistic cul-de-sac, proved to be a horizon-expanding record that paved the way for solo albums, operas, Gorillaz… and the Blur we still know and love today.
The Chemical Brothers - Dig Your Own Hole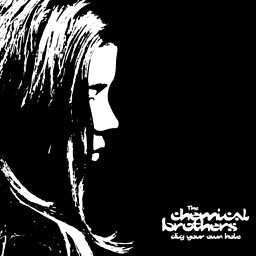 David Hyde: Indie kids across the land were on the hunt for new socks in April 1997 as they were well and truly knocked off with the release of Dig Your Own Hole, the second album from dance music pioneers The Chemical Brothers.
The duo, made up of Tom Rowlands and Ed Simons added some much needed dance music into the Britpop heavy mid 90s and DYOH is the definitive article of that particular fusion. It also has to rank as one the most 'out there' albums to spawn two No.1 singles. The Noel Gallagher featuring 'Setting Sun' would go straight to the top of the singles charts on a wave of Oasis mania and comparisons to The Beatles' 'Tomorrow Never Knows', The Guardian describing the track as "The most experimental and sonically extreme hit of the 90s."
But when follow up single 'Block Rockin' Beats' also went straight to No.1, people really began to get excited for the upcoming album. Chief amongst them were The Melody Maker who, not to be outdone by The Guardian spread Tom and Ed across their front cover on the week of the album's release. The Star Wars themed headline proclaiming "A LONG TIME AGO IN A GALAXY FAR, FAR AWAY 'REVOLVER' HELD SWAY, THEN CAME 'SCREAMADELICA' AND NOW, HERE'S 'DIG YOUR OWN HOLE' BY THE CHEMICAL BROTHERS. MAY THE FORCE BE WITH THEM." Safe to say Dig Your Own Hole was well thought of twenty years ago and it duly went straight into the album charts at No.1.
The album truly is a dynamic marvel with amazing tracks throughout its sixty three minute running time. Climaxing with 'Where Do I Begin' featuring Beth Orton and The Private Psychedelic Reel, the album really does leave you breathless. The force was clearly strong with The Chemical Brothers as they went on to have another five No.1 albums in succession. Not bad for a couple of DJs once described as 'Beaker and Bunsen from the Muppets" by Liam Gallagher.
Daft Punk - Homework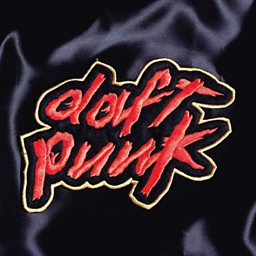 Rowan Collinson: Pedants would point out that it was first released in France back in 1996, but it was the UK release of Daft Punk's debut LP in February 1997 which thrust the Parisian duo into the spotlight. With a heady mix of filtered French disco, squelching synths and vibrant vocoders, Thomas Bangalter and Guy-Manuel de Homem-Christo drew on years of crate digging to create an album which was both instantly familiar but also forward looking, with tracks like 'Around The World' and 'Revolution 909' paving the way for artists including Justice and M83.
It also contained 'Da Funk' – a true dance anthem with its Spike Jonze directed video featuring a human size dog with a ghetto blaster becoming one of the decade's most iconic images. True genius or did they simply 'get lucky'? Two decades on, Homework still holds its own.
Erykah Badu - Baduizm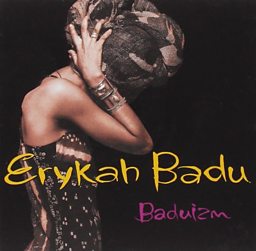 Gemma Cairney: On first listen, this album is impossible to place in terms of era-specific genre beyond the 90s. It sounds like it could have been made then, or yesterday. But the fact that Badu, on her debut album created an entirely new namesake genre, tells you from the title that it ain't messing about as a listen.
Baduizm is hard to define. It's multi genre supreme. Fusing hip-hop style playful slang, jazz scats & deeply resonating soulful vocals. It's for those that like Soul. It's for those who like Hip-Hop. And, it's for those that love Jazz.
Erykah defied the common 'one album-wonder' and has brought out many more successful albums since, each unique and critically acclaimed. Baduizm began a legacy and helped Badu go on to become referenced, sampled, copied or simply an influence of some of the most acclaimed artists in the past 20 years.
20 years on, Gemma Cairney explains why she loves Erykah Badu and her groundbreaking debut.
Missy Elliot - Supa Dupa Fly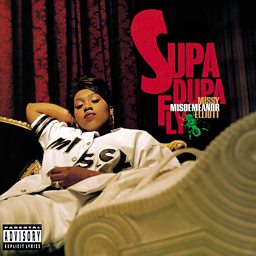 Mary Anne Hobbs: Missy is the woman who has it all.. immaculate flow.. an entirely unique take on her approach to music and her use of vocabulary, physicality, poetry, visuals and vibes. I've spent a lifetime hoping to talk to her, and I was gifted 10 minutes on the phone recently for the Weekend Breakfast show.
Missy was disarming, playful, so grounded. She told me that it was her grandmother who taught her to be fearless… And that she is endlessly driven. In fact her girlfriends can't believe she'd rather be in the studio than out shopping at the mall with them. My kind of woman!
Mogwai - Mogwai Young Team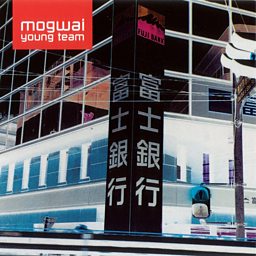 Henrietta Rowlatt: "If someone said that Mogwai are the stars I would not object" the epic, emotional and often abrasive Young Team starts with a lone and nervous sounding female voice in the appropriately titled 'Yes! I Am A Long Way From Home'. In 1997, Mogwai were untouchable, I was 17 and I lapped up their two brilliant singles, 'Summer' and 'New Paths To Helicon'. So I waited and waited and waited and waited for this album. Seriously, time has never felt so long.
In June of that year I saw them play the Flapper and Firkin in Birmingham, before the album was released later on in October. At that time I was writing my own fanzine and interviewed them after the gig (I wish I could find that tape). They were in a playful mood, clambering on the roof of the venue and throwing orange juice at each other. Just chatting to them about their love of math rock and hearing their in-jokes, you'd be hard-pressed to guess what kind of album they'd make.
A favourite of mine, 'Tracy', evolves into a heart wrenching melody on glockenspiel. It starts broodily with shimmering guitars and ends with a prank call to their then manager Colin Hardie saying a couple of members of the band had had a bust up. You just didn't know where they were going to go next.
And along with the humour and emotion, there's an aggressive power in Young Team, much more than their later albums. The second track 'Like Herod' was originally called 'Slint', after one of their favourite bands. Early on it descends into a deathly quiet before bursting into an explosion of apocalyptic noise. The dynamics are so pronounced that when I listened to it on my (not Sony) Walkman on the bus to college I'd literally jump out of my seat.
Then there's the equally terrifying 'With Portfolio', one of the two simple piano pieces on the album. The only way to describe it that it's like being inside guitar-filled tornado that's tearing apart your speakers.
I could go on and on about this album (someone is actually asking me to stop writing, so they can publish this article), as it's one of my favourites of all time. But I'll finish where the album finishes, on 'Mogwai Fear Satan'. The title's a reference to the only religious member of the band, Catholic and devil fearing bass player Dominic Aitchison. Spanning 16 minutes, this epic tune ebbs and flows like giant waves while Shona Brown's heavenly flute hovers above the chaos below. Mogwai went supernova in 1997.
Portishead - Portishead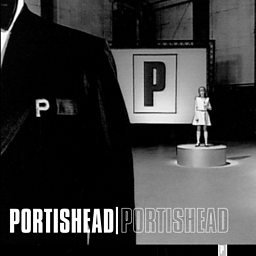 Peter Hardy: It was "difficult second album" time. Portishead's debut, the mighty Dummy, had dominated the middle of the decade. Managing to be both innovative and accessible, its mix of hip hop beats, old school scratching and 60s soundtrack stylings, topped off with vocals it was obligatory to compare favourably to Billie Holliday, had made it the perfect album for conscientious objectors in the Britpop wars. It achieved both critical acclaim (beating the likes of Oasis, PJ Harvey and Leftfield to the 1995 Mercury Music Prize) and commercial success (it was only kept from being the UK's no 1 album by Wet Wet Wet's Greatest Hits). It also launched a multitude of "trip hop" imitators and seemingly soundtracked every second scene in cult drama This Life. So what would the band do next?
Well the first thing was make everyone wait. It would be three years before the sequel, the imaginatively titled Portishead, came out (back in 97 this seemed like a long wait for a Portishead album; little did we know…) Making it was apparently a tortuous process, with a whole album's worth of material being discarded at one point. When it finally emerged, it sounded, well, pretty much like a Portishead album, possibly slightly darker, possibly slightly harsher but unmistakably Portishead. Some critics thought this was as problem, most didn't and although never as ubiquitous as its predecessor, the public liked it, with the band again peaking at No.2 in the album chart (this time The Verve's Urban Hymns was the culprit).
In a way they set a precedent: Portishead has been much overlooked since, being neither the era defining debut nor the adventurous/difficult third album Third (album titles never became Portishead's strong point). However arguably this works in its favour. Twenty years after its difficult birth, lack of familiarity allows it to still sound fresh and exciting.
The Prodigy - The Fat Of The Land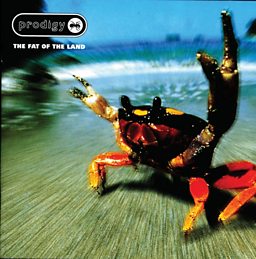 Derek Knight: There were a lot of important albums released in 1997, but there was only one that prompted its very own special sign at the Virgin Megastore in Watford: "We don't know when the new Prodigy album is being released yet. Please stop asking."
Anticipation for The Fat Of The Land was enormous. The preceding singles 'Firestarter' and 'Breathe' had both hit No.1 in 1996 with a retooled sound that continued the group's journey from cartoon ravers into stadium punk megastars. The Prodigy seemed to deliberately stalk controversy at every turn. When the video for 'Firestarter' was shown on Top Of The Pops, it prompted a record number of complaints from viewers, and questions in Parliament. They responded by putting a quote from Herman Goering in the album's sleeve notes, and kicked the record off with 'Smack My B**** Up', provoking accusations of misogyny, which the group strenuously denied. When the song was later released as a single, the accompanying video topped all previous efforts by including as many scenes of drugs, sex and violence as the time frame would allow. It's fair to say it didn't get shown on TV much.
But what made the album truly exciting was always the music. No group, before or since, has been more successful at melding dance, rock and hip hop into such a potent hybrid. It paired the hedonistic energy of rave music with the anger and intensity of punk. For teenage music fans like myself, it was utterly intoxicating. At my school's fancy dress party that year, there were no fewer than three groups dressed up as The Prodigy (I went as a spray-dyed Keith Flint, complete with black eyeliner and fake piercings). The Fat Of The Land reached No.1 in 22 countries worldwide, including the USA, knocking the Spice Girls off the top spot. The Prodigy headlined Glastonbury the night before Radiohead's legendary performance, and then finished the year with a UK stadium tour supported by Foo Fighters, climaxing with a huge gig at Battersea Power Station. No dance act had ever achieved anything like it before.
Radiohead - OK Computer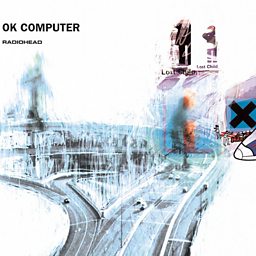 Mike Hanson: OK Computer was the album that catapulted Radiohead in to the premiership of bands. Following on from their breakthrough album, The Bends, OK Computer took them to a whole new level. Not only were they a great band, now they were an important one as well.
OK Computer is an art-rock wonder. Fans had gotten a glimpse of what was to come when they donated 'Lucky' to the War Child project, and this album made good on that promise. From the Bohemian Rhaspody-esque 'Paranoid Android' to the lush and beautiful 'Let Down' every song stands out on its own. There are absolutely no duff tracks on this album. The material they worked up was so good there was no room for magnificent songs like 'Lift' and 'I Promise' whose existence lived in fan folklore and YouTube videos - until now.
The re-release to mark the 20th anniversary will include the tracks left off the original, causing waves of excitement amongst Radioheads. Every announcement of a forthcoming Radiohead album was always greeted with "I hope they finally put Lift out". And now it is.
Soon after OK Computer was released Radiohead headlined the Pyramid Stage at Glastonbury for the first time. The set was plagued with technical problems and at one point Thom Yorke almost walked off the stage only to be stopped by Ed O'Brien. It was also one of the worst years for weather. Yet despite all that, Radiohead's performance is considered one of the best ever at Worthy Farm, with fans stuck in the mud and rain saying 'Radiohead saved Glastonbury this year.' To this day OK Computer is considered one of the best albums ever released, and too right. It is a masterpiece.
Roni Size & Reprazent - New Forms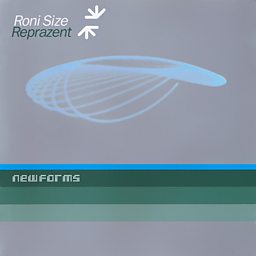 Alex Rogers: It's easy to forget that in a year filled with great records, 1997's Mercury Music Prize was taken home by Roni Size. The Bristol producer's debut was lauded at the time for bringing in a new era of dance music and pushing its sub-genres into a more prominent area of the mainstream conscious.
New Forms effortlessly combined drum 'n' bass with parts of reggae, funk and soul, hip-hop and rave. It takes you on a journey from the very start of the record, through the seminal 'Brown Paper Bag' (that bass twang is one of the most recognisable sounds ever made in dance music) to the twitchy 'Digital' and the frantic 'Matter Of Fact'.
So much of its charm is down to how Roni and Reprazent crafted the listening experience. With longer than average tracks built to be enjoyed in one sitting as a two-disc offering, it twists and turns and sucks you in. At times blissful, others more soulful, you'll awake more than two hours later begging to dive back in.
Sleater-Kinney - Dig Me Out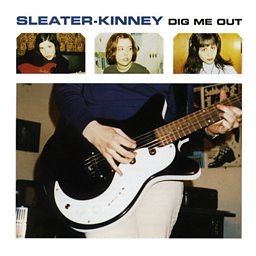 Alex Rogers: Raucous energy, swirling guitars and potent lyrics - Sleater-Kinney's third album marked a massive turning-point for the band. Corin Tucker and Carrie Brownstein released Dig Me Out amidst drama in their musical relationship and The Furies' Janet Weiss joining as drummer. Yet, the album turned out to become one of their most complete works to date.
Lyrically, the trio put out a masterpiece bursting with raw emotion and tension. Their words are so simple but call out in a way I hadn't heard before, on everything from heartbreak to consumerism to gender roles. From the title track's "Baby, out my head/What do you want?/What do you know?" to "Take take the noise in my head/C'mon and turn it turn it up/I wanna turn turn you on" in 'Words and Guitar'. It's enough to get you up and jumping around, or a slight head nod on the bus will do. 'Dig Me Out is mightily impressive - a hidden gem that surely deserves its place on this list amongst its more well known peers.
Spiritualized - Ladies and Gentlemen We Are Floating in Space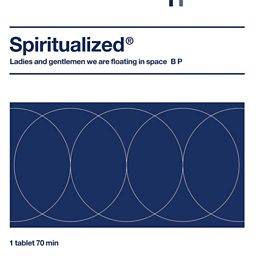 Sean Adams: Ladies And Gentleman We're Floating in Space is an album that devours you. It sweeps you in and spits you out, and betwixt all this, through a process of osmosis and playing hard to get, it can - and for many of us has - become more than just another record in our collections. (And not just because you managed to get your mitts on that coveted pill pack edition.)
Whether it consumes you because of its climatic build to a Hitchcockian wail of horns at the end of 'The Individual' or the hypnotic-verging-on- "cosmic" bass on tracks like the life-changing (for me at least) 'Come Together' gets you locked in its groove or because the devastatingly melancholic 'Broken Heart' makes you feel everything and nothing with its mournful, barely there, blue-hued, bleary-eyed, monstrously beautiful funeral march that underscores it's one of the saddest of wonderfully sad songs.
The obsessive production detail and them heaven-spun string arrangements drew in a legion of devotees who through word of mouth (and some gentle prodding) helped jockey this shoegaze/psychedelic-rock record into its position as a modern classic. Unlike 1997's two biggest sellers in the UK (Be Here Now and Urban Hymns) it's a record that often finds itself sitting comfortably in The Canon alongside the likes of Pet Sounds, The Dark Side of the Moon, Loveless, and The White Album. It's fair to say, OK Computer, released on the same day, slips into a fair few of these 'All-Time Bestest Records Ever...' listicles too.
Then again, maybe it's the use of silence, the seemingly endless space, and the majestic noise that engulfed you. Those subtle taps of a tambourine. Guitars that quiver and bend beside a patient piano part. The synth drones you only heard bubbling away after 100 plays of 'Cool Waves'. The way all of this and more combines to punctuate every moment of this odyssey with a clear intent that you're meant to share its nihilistic rage, be at one with its curl-up-in-a-ball existential melancholy or move (rather than dance) as you succumb to the groove.
Lyrically, with witty turns of phrase and nudge-nod-wink drug references, Ladies and Gentlemen.... made Oasis seem like kid-rock, and Lou Reed and The Stones innocent, verging on prudish in their poetic crypticisms.
Whatever it is that pulled you into its orbit, it's hard to find this undeniable feast of sound drab or cynical or lazy. It may be your coming of age record, a soulful Sunday reminder of music's moon-like pull or the first record you truly loved - you were "probably just hungry. C'mon!" And you're probably still hungry for more. Thank goodness then that every listen to this masterpiece, even 20 years on, delivers a different shiver down the spine or another cathartic jolt of gospelnoizadelia.
The Verve - Urban Hymns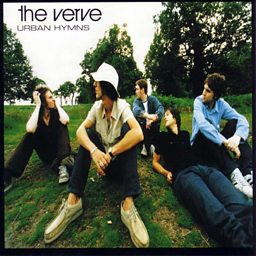 Paul Stokes: There was shock when The Verve imploded in 1995 just months after releasing a career-defining second album, A Northern Soul. Yet there was also the sense it was a 'very Verve'. The announcement of the band's apparently acrimonious split was accompanied the release of their William Blake-inspired and highly appropriately single 'History', while the artwork for one of its CDs featured the band stood beneath a cinema marquee emblazoned with the declaration that "All Farewells Should Be Sudden". If ever there was a band who seemed built to break, good at it almost, it was The Verve. They broke, and they broke hard, their stormy and sometime fragile music a direct reflection of the personal relations within the group.
So imagine everyone's surprise – Richard Ashcroft and co.'s in particular – when Bitter Sweet Symphony was released just two years after this implosion. Ingeniously built around the rising sample of an orchestra playing The Rolling Stones' 'The Last Time' (which subsequently saw Mick Jagger and Keith Richards added to the songwriting credits), the song was taken to euphoric levels by the Ashcroft's "been there, seen it, survived" vocals and Nick McCabe's soaring guitars. Simply it was the sound of experience and hope on record. Somehow out of their own personal darkness, The Verve had stepped defiantly back into the light.
It was this revelation that fuelled the subsequent album, Urban Hymns. 'Lucky Man', 'Sonnet' and 'The Rolling People' all fizzed with this new found, slightly scuffed positivity, fuzz-drenched dreams 'Neon Wilderness' and 'Velvet Morning' ensured the band's sonic storm making was not forgotten, while 'The Drugs Don't Work' matched 'Bitter Sweet Symphony's alchemy of bringing it all together.
It couldn't last, of course. For a band so good at splitting-up, fresh tensions let to a second break (and The Verve would later reform and split yet again), but Urban Hymns marked a rare moment of balance: between darkness and light; between hope and despair; between sonic storms and swooning sing-a-longs and, most remarkably, between the band's members. For a brief moment in 1997 The Verve worked once more and it was glorious.
Wu-Tang Clan - Wu Tang Forever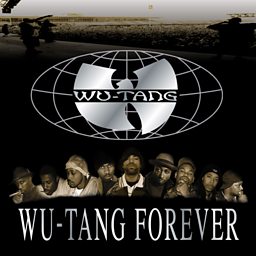 Helen Hobday: In my opinion, double albums are always a signifier that a band's demise is just around the corner, like how over indulgence on a night out will always, inevitably be followed by the next day's distress. Doesn't mean it wasn't worth it though and Wu-Tang Forever was definitely worth it.
Yes there's a lot going on, it's a bit bloated and some people argue that it could easily be 12 tracks long, but this album is so much more than its ..wait let me count them again…28 tracks.
As lead single 'Triumph' shows, Wu-Tang were beyond statements of intent by now, they had made it and made it big. From the start RZA had a five-year plan, to make Wu-Tang one of the greatest bands in the world. And it worked. Despite being only their second album, Wu-Tang Forever went straight to the top of the UK and US charts, the first ever hip-hop album to do so, and 'Triumph', a 6 minute track with no chorus, sold over 600,00 copies in its first week.
Forever cemented Wu-Tang's legacy and spawned a bombastic video featuring killer bees and flaming motorbikes (a nod to 'The Swarm' by Wu-Tang Killer Bees) but it also signalled the end of RZA's famed five year plan and the band spiralled outwards. Sad as that was, in hindsight it was fair enough. Wu-Tang had done it, they'd taken the hip-hop crown and it's almost as though there was nowhere left to go.
Wu Tang Forever is not a perfect album by any means but it was, and remains, so important. Oh and it also birthed an unforgettable episode of MTV Cribs.
On Thursday, 20 January, Escape with 6 Music as we travel back in time again, for 6 Music Goes Back To The 00s. Tune in to 6 Music all day for non-stop nostalgia, or listen back to our special mixes and playlists on demand via BBC Sounds.
From 90s indie and Britpop to drum & bass and rave - there's plenty to explore in these special 6 Music 90s mixes.
Discover classic 80s and 90s albums